Induction Brazing Stainless Steel Tubing Joints Parts
Description
The Professional Induction Brazing Stainless Steel Tubing Joints Technology
The goal of this induction brazing application test is for Induction Brazing Stainless Steel Tubing Joints evenly for increased repeatability.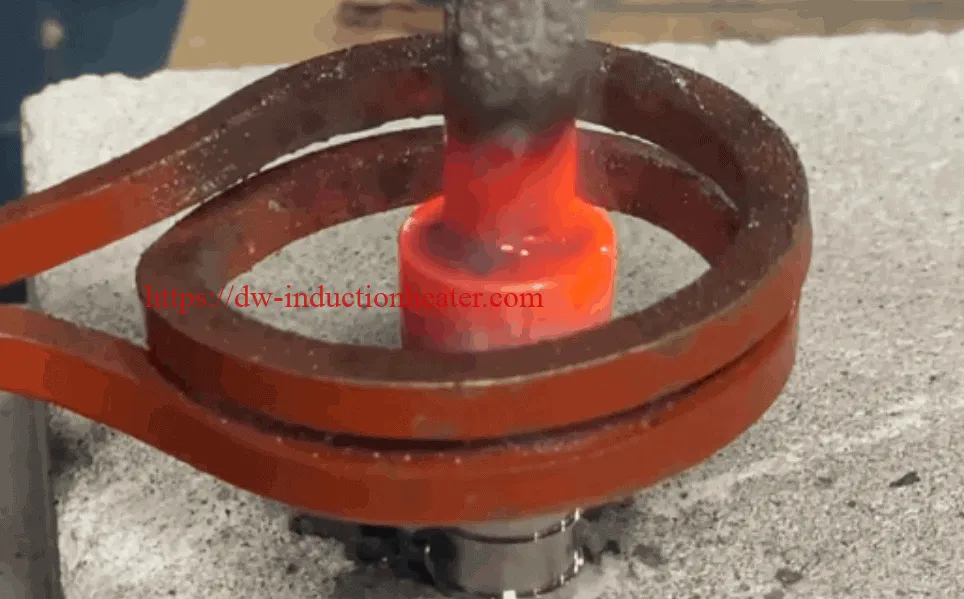 Industry: Automotive
Equipment:  DW-UHF-10KW induction brazing machine
Time: 15 sec.
Materials: Stay Silv Black Flux
Temperature:  1472°F  (800°C)
Power: 8 kW
Process:
The two stainless tubes where joined together and an alloy ring was placed around the joint. Black flux was then applied to the joint for a better induction brazing process. The work piece was placed inside the helical coil for 15 seconds where 8 kW of induction heating power was applied. The work piece reached 1472°F  (800°C) and was successfully brazed.  The HLQ induction heating equipment recommend for this application is the  DW-UHF-10KW induction brazing heater along with a 10 kW power supply.
Product Enquiry