RPR Induction Pipeline Coating Removal Application
Category: induction stripping removal
Tags: buy induction stripping heater, induction coating removal, induction pipeline coating removal, induction stripping, induction stripping heater, induction stripping removal, induction stripping removal system, inducton paint removal, RPR, RPR coating removal, stripping removal
Description
RPR Induction Pipeline Coating Removal-Induction Rust Paint Coating Removal
How induction coating removal | Induction Stripping Works?
induction coating removal | Induction stripping is a hot surface preparation process.An induction heating generator sends alternating current through an induction coil, which generates an electromagnetic field. This field induces currents that are converted into heat in contact with conducting materials such as steel. The heat is generated beneath the coating, causing the coating to peel rapidly. This method is suitable for treating flat or curved surfaces on the jobsite and does not require any confinement.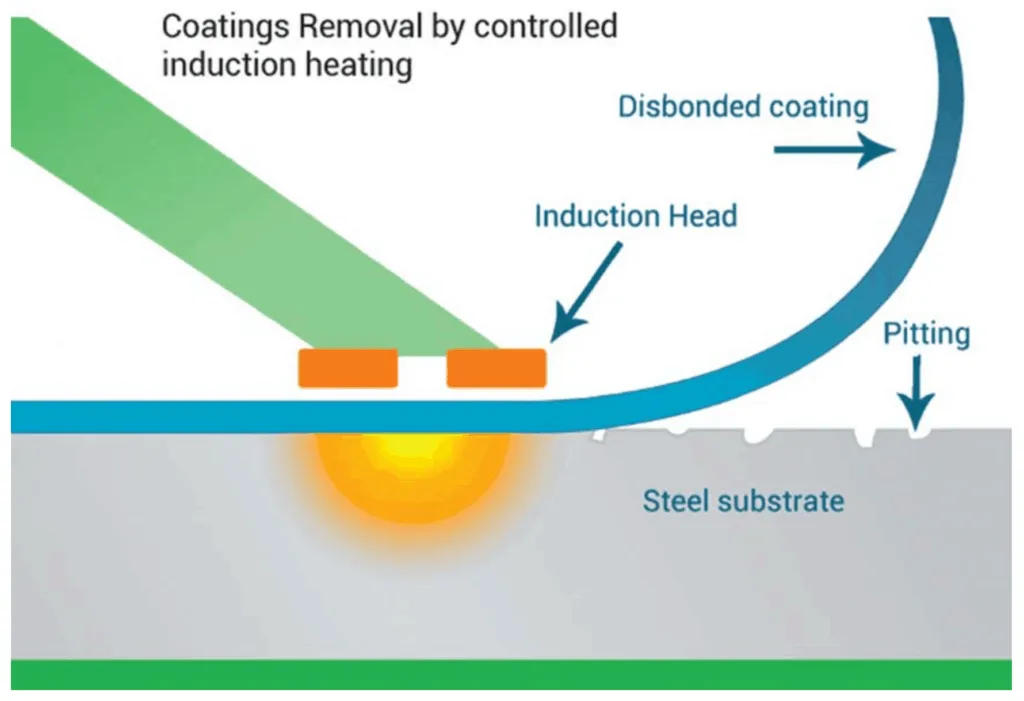 The induction coating removal|induction stripping system will strip paint, other coatings, heavy rust, bacterial corrosion and oil and grease electrically conductive surfaces (ferromagnetic steel) breaking the interfacial bonding between the material and the substrate etch residues, induction heating localized and controlled which consumes minimal energy.
HLQ simplifies your coatings removal needs with yet another revolutionary technology: Induction Stripping! HLQ's induction stripping equipment removes your toughest coatings from steel structures with no noise or secondary waste—getting right down to the steel.
If you have ever wished for a magic wand to solve your coatings removal headaches, HLQ has the next best thing. HLQ technician can wave our induction wand over your coating catastrophe and dis-bond some of the hardest to remove coatings at rates that are up to 10 times faster than competing technologies like sandblasting.It's not magic, but our induction stripping technology is a close second! When HLQ technicians move our induction head over a steel surface, it creates sufficient heat (typically 300 to 400 degrees) to quickly unbond most coatings from tanks, tankers, pipelines, ships and offshore platforms, allowing coatings (up to 1-inch thick) to be removed in sheets.
RPR Heat Induction Coating Removal
RPR Heat Induction coating removal works by the principle of induction. Heat is generated in the steel substrate and the bond at the steel and coating interface is broken. The coating is then removed entirely without disintegrating and completely free from contaminating agents, i.e.. blast media. This makes disposal and recycling of waste easier and more cost effective.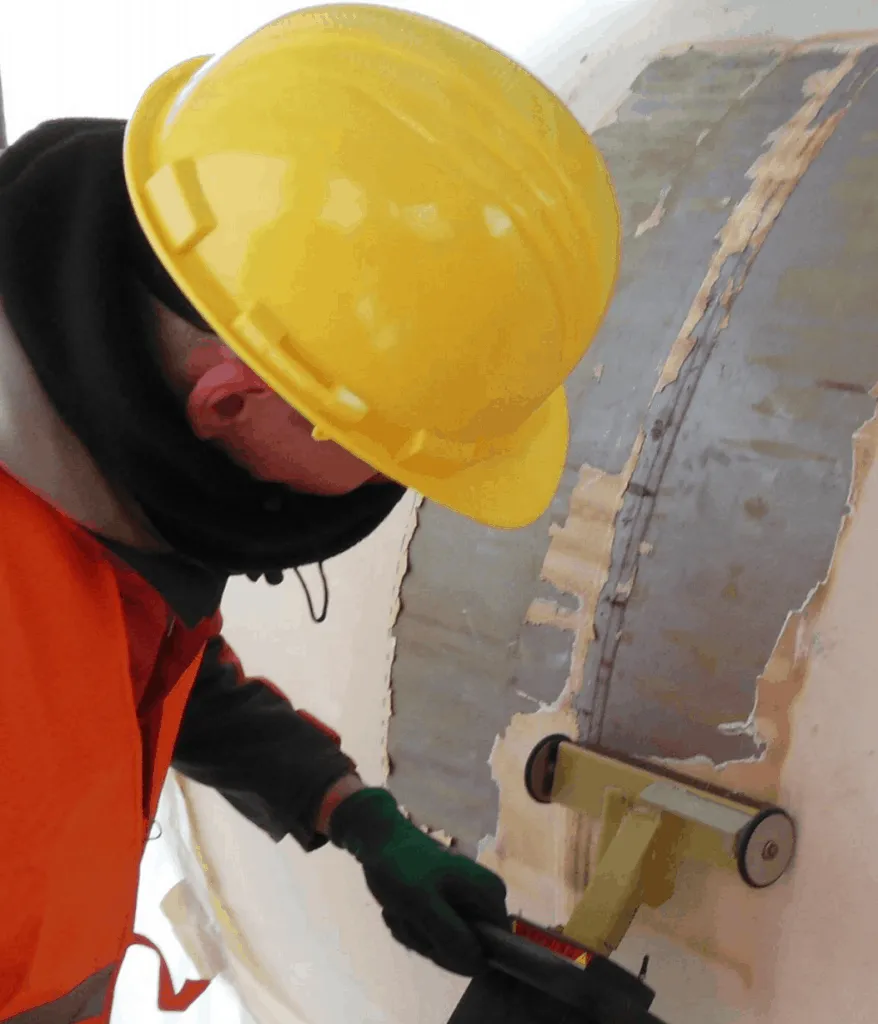 With minimum power consumption even the thickest and hardest coatings can be completely removed. RPR Heat Induction is faster than conventional methods. A silent method of coating removal means that our engineers can operate day or night with no noise pollution.
Because of the many advantages of our induction heating process, we've been able to provide a wide range of Alliance customers with the service they need. We've worked with customers in industries such as:
Oil & gas
Financial
Food & beverage processing
Retail and food services
Marine
Hotels & hospitality
Commercial pools and aquariums
HLQ's jaw-dropping induction dis-bonding process removes most coating types, including:
Coal Tar Epoxy
Polyethylene
Fiberglass
Anti-skid
Rubber
Chartek fireproofing or other intumescent coatings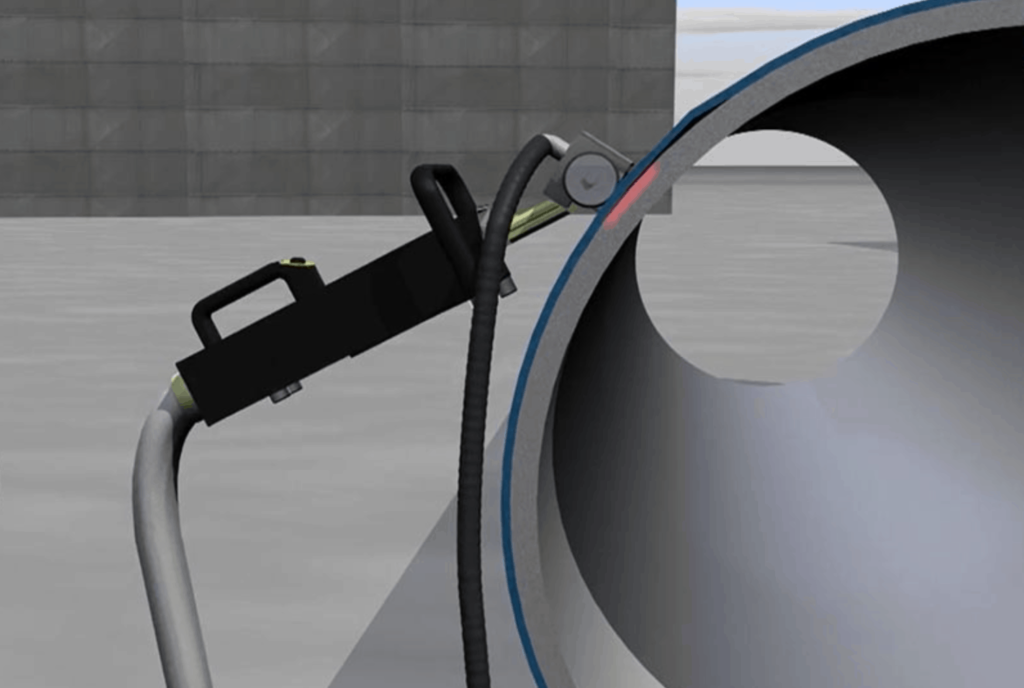 Faster, Quieter, Cleaner, Safer Surface Preparation
Some might say induction stripping is the "quick and dirty" way to get the job done, but truthfully it's quick, and not messy at all. Because induction stripping creates no secondary waste, cleanup is simplified. Dealing with sheets or strips of coating is infinitely easier than dealing with blast media and dust.
In many cases, containment can be simplified or eliminated altogether. Imagine eliminating a costly scaffolding and containment project and replacing it with a snorkel lift and a drop cloth!
Other trades can work in close proximity to HLQ's induction stripping activities because it is a very quiet process that will not create obnoxious noises that disrupt the productivity of other contractors you may have working on your project.
Our induction stripping equipment has no moving parts, making our process much safer than hydro-blasting or sandblasting for your employees, other contractors, customers and passersby.

RPR induction removes paint, coatings, thick rust, bacterial corrosion and oil & grease residues from electrically conductive surfaces (steel, etc.) by breaking the interfacial bonding between the material to be removed and the substrate using controlled, localized induction heating with a mini- mum consumption of energy.
The RPR induction generator sends alternating current through an induction heating coil, which gener- ates an electro-magnetic field. This magnetic field induces eddy currents in a conductive mate- rial like steel. Due to the resistance of the steel, these currents are converted to heat = induction heating. The heat is generated below the coat- ing, resulting in quick and clean disbonding.
The RPR system is ideal for the removing paint, rust, and other coatings (vulcanized rubber, fire protectant, epoxies, etc. with control possibili- ties for the following functions:
• Energy consumption
• Disbonding temperature range
• Heat penetration
• Removal speed
With above setting possibilities, RPR delivers unequalled performance and is the system of choice for cost-effective, safe and environmentally friendly surface coating removal from steel substrates.
RPR is ideal for: marine, tanks, offshore and land-based pipelines
Product Enquiry