induction preheating aluminum wheels for spray painting
Category: Induction Heating
Tags: aluminum wheel, aluminum wheel heating, aluminum wheel preheater, automotive wheels preheating, induction preheater, induction preheating, induction preheating aluminum, induction preheating automotive wheels, induction preheating wheel, medium frequency, medium frequency heating, preheating, preheating aluminum wheel, preheating automotive aluminum wheels
Description
Objective: This spray painting application requires pre-heating the material. Additionally, there is a requirement that the material must not cool below a certain target temperature prior to the spray.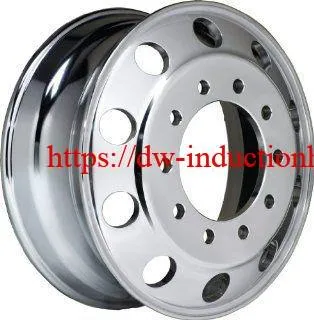 Material : Customer-supplied parts
Temperature :275 ºF (135 ºC)
Frequency :8 kHz
Equipment :
DW-MF-70kW induction heating system, equipped with a remote workhead containing three 27 μF capacitors for a total of 81 μF
– An induction heating coil designed and developed specifically for this application.
Induction Heating Process
A multi-turn combination helical/pancake coil is used. The 22" aluminum wheel is inserted into the coil and heated for 30 seconds to a temperature of 275 ºF. When heating is halted, the part remains at or above 150 ºF for 108 seconds, fulfilling the target heat requirement.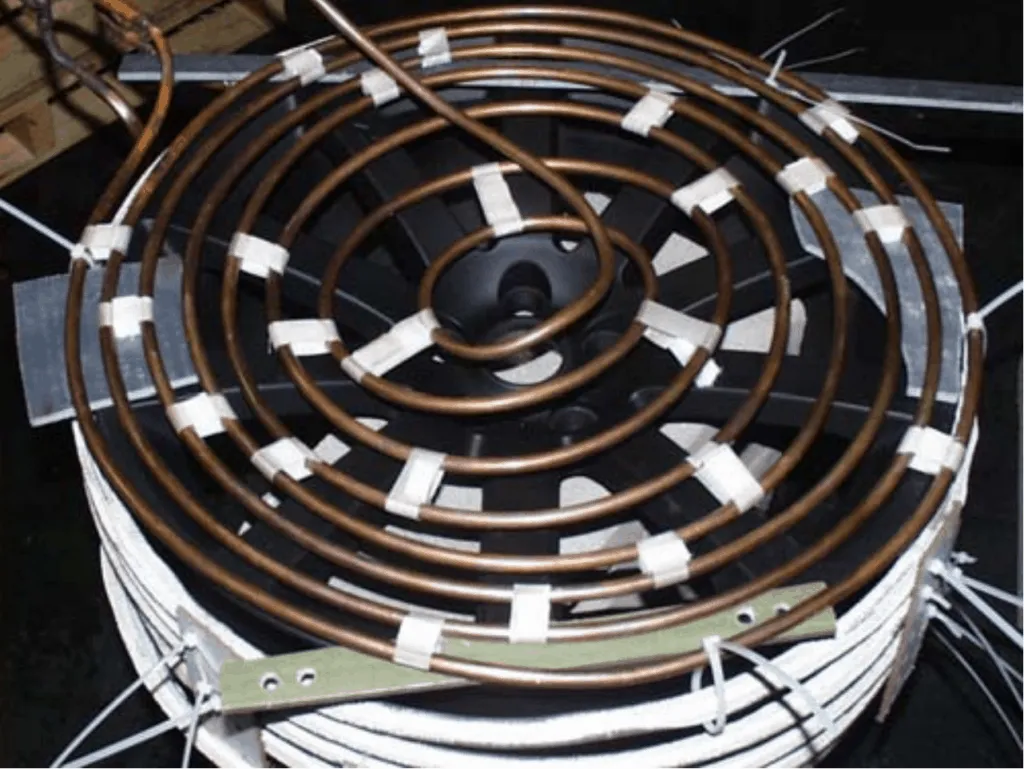 Results/Benefits Induction heating provides:
-Uniform heat distribution over the wheel
-Precise control of heating and pattern
-Efficiency; reduced energy costs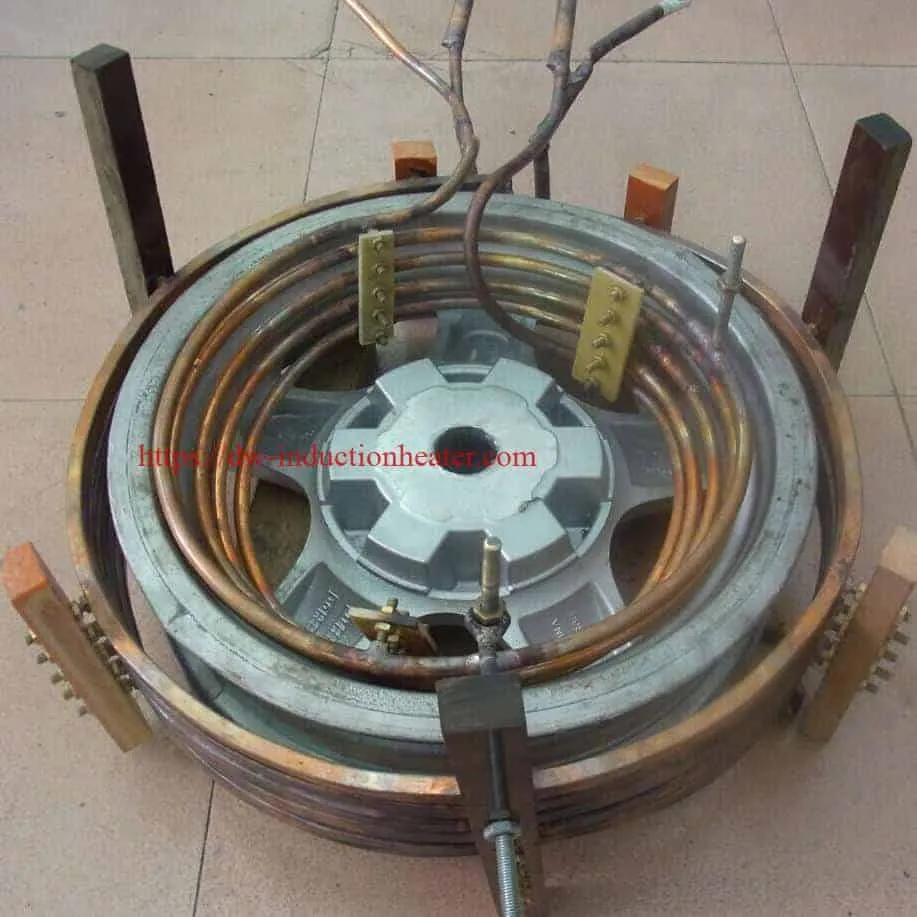 Product Enquiry