handheld induction brazing HVAC tubing
Categories: Handheld Induction Heater, Induction Brazing, induction brazing machine
Tags: brazing HVAC, brazing HVAC heater, handheld brazing hvac, handheld induction brazing hvac, HVAC, hvac brazing system, IH brazing HVAC machine, induction brazing hvac heater, induction brazing hvac pipe, induction brazing hvac tubing
Description
Handheld Induction Brazing HVAC Tubing
Refrigeration piping is always brazed as brazing makes a very solid leak-free joint that withstands high and low temperatures and pressures. When soldering refrigeration pipe it is best to use solder which has a composition of silver in it as the silver bounds with the copper and makes for an excellent leak free strong joint (capillary attraction).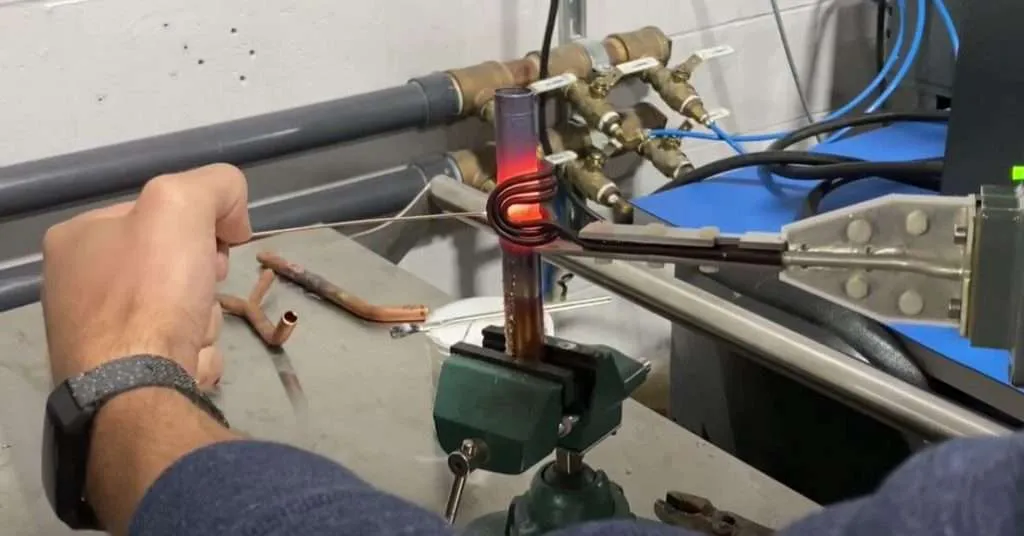 HLQ Induction are experts at devising customized induction heating solutions for brazing of compressor parts, heating elements and heat distributors.
Air conditioners have several parts that are brazed. The most common materials are copper and aluminium:
Aluminium parts, for example evaporator and condenser connections (tube-to-tube, tube-to-block, tube-to-tank)
Tube-to-fittings on the condenser unit
Tube-to-fittings on the evaporator unit
Tube-to-fittings on the compressor
Tube-to-valves in distribution systems
Induction Brazing is similar to soldering except the temperature is above 800 degreesF.
For copper, the brazing compound most commonly used is commonly called sil-phos as seen on the left.
There are several types of this compound.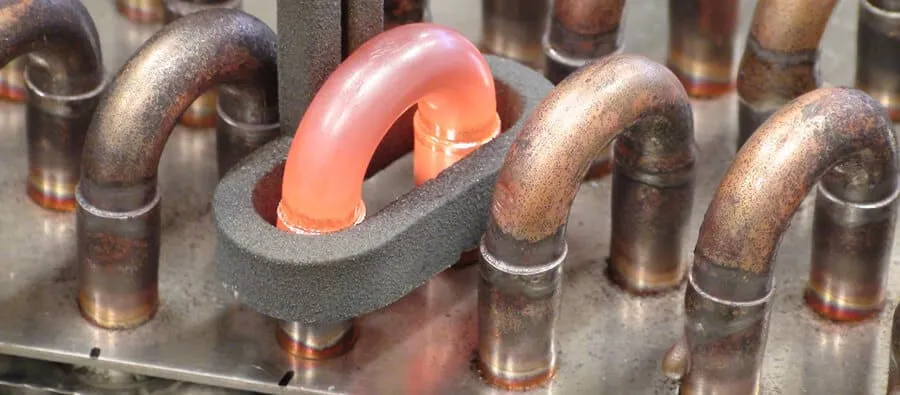 15% Phosphorus/Copper/Silver Alloy is one type that uses 15% silver and is the standard for service techs doing repairs of refrigeration equipment.5% Phosphorus/Copper/Silver Alloy is another compound that is cheaper and some say works well for repairs. It does not work as well as 15%.
There is also a Phosphorus/Copper Alloy with no silver that I find to be largely useless for repairs.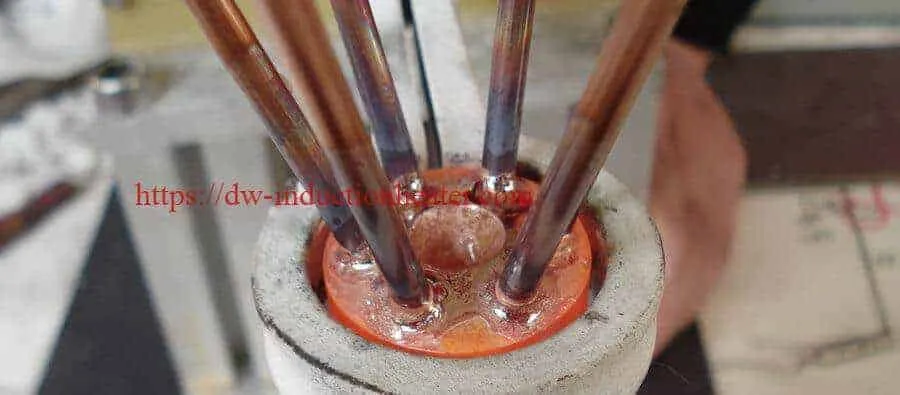 Copper Brazing for the HVAC Industry
Multiple copper tubes silver brazed by MSI Automation's proprietary induction brazing technology.Induction heating with the proper induction heating coil technology can silver braze multiples of copper tube ends in one shot. This procedure eliminates tedious hand torch brazing, improves consistency and reduces the chance of leaking connections.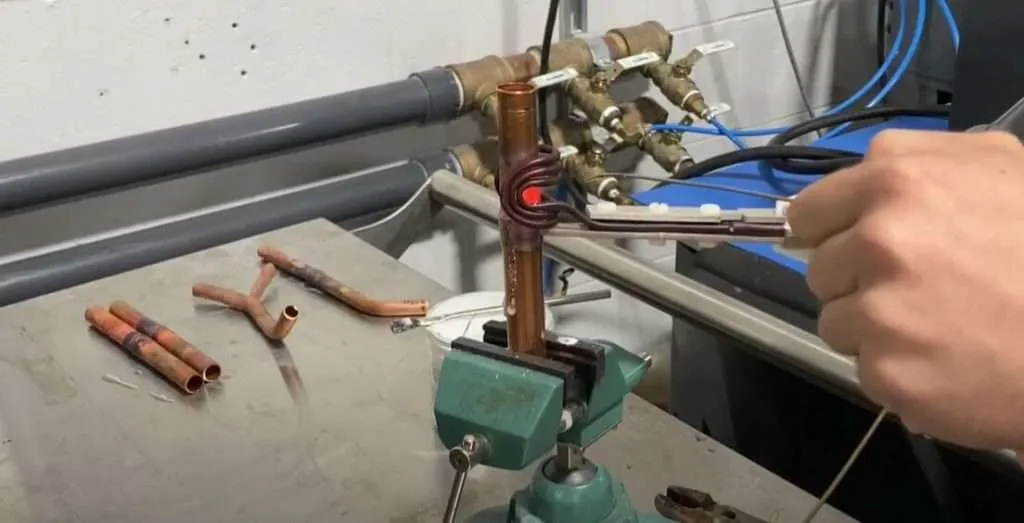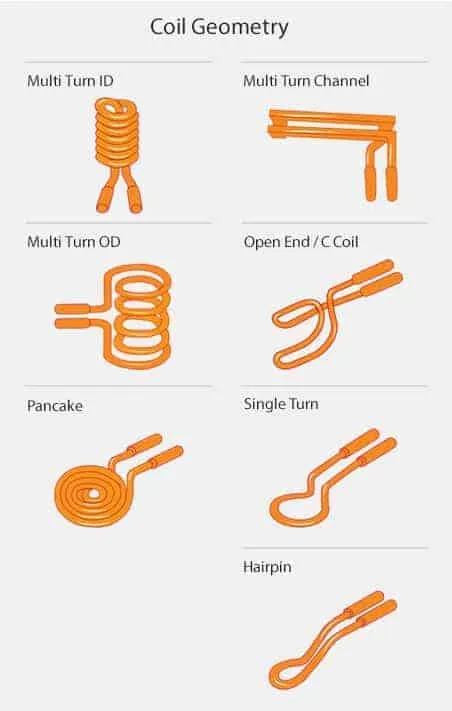 Joint brazed between the copper tube and brass body is complete. Heating time using MSI's special induction heating coil is 1/4 that of conventional round copper tube coil designs.
Product Enquiry