High Frequency Induction Brazing Carbide Tipping of Medical Tools Applications
Carbide Tipping is specific induction brazing process by which a hardened tip material is applied to a base material to produce an extremely hard cutting edge.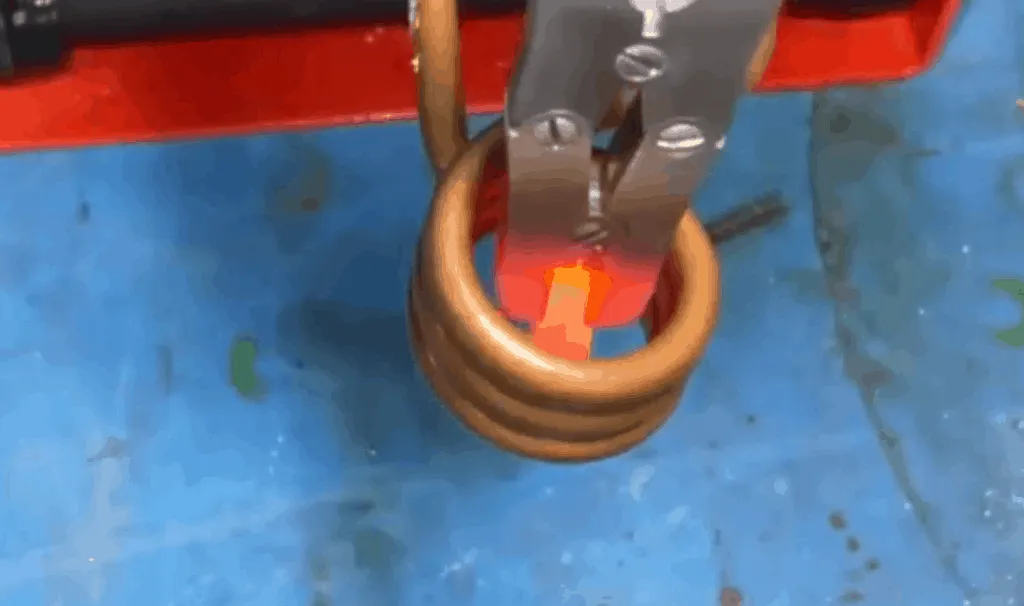 Objective:
The objective of this application: Induction brazing carbide tipping of medical tools They would like to use induction heating technology to replace torches and achieve a cleaner brazing process.
Induction Brazing Equipment:
DW-HF-15 induction brazing equipment was set at 40% to complete the process. The adaptive digital phase control provides efficient operation in a wide frequency range.
Induction Brazing Process:
A stainless-steel pin cutter 6 13/16" (17 cm) long with a 0.775" (1.96 cm) wide area for heating had to be brazed with two carbide inserts 25/32"(1.98 cm) long, 1/8" (7.8 mm) wide, 3/32" (2.54 cm) deep. There was an overlap 9/16" (1.42 cm) long, 1/8" (25.4 mm) wide (on each side of cutting head) and 1/16" (1.58 mm) deep.
Brazing flux was applied to the joint area. The carbide inserts were then placed in between the pre-forms. The assembly was closed together and brought into the induction heating coil. Heat was applied for 8 seconds reaching the temperature of ~1400°F (760°C). The parts were successfully brazed together.
Industry: Medical & Dental