Mini handheld inductor heater
Categories: Handheld Induction Heater, Induction Bearing Heater, mini ductor induction heater
Tags: ductor, handheld ductor induction heater, handheld ductor induction heating, mini ductor, mini ductor induction heater, mini handheld inductor, mini handheld inductor heater, Mini induction automotive heater, Mini induction derusty heater, mini induction heater, Mini induction unscrew remover heater, mini inductor heater, mini magnetic ductor, small ductor
Description
Mini handheld inductor heater-handheld ductor heater-Magnetic Inductor tool releases stuck and rusted lug nuts, bolts and fasteners in auto, trucking, farming, boat repair.
Product Description:
The Mini handheld inductor heater-handheld ductor heater-Magnetic Inductor. KIA-1000W uses magnetic induction heating technology to heat treat small parts on automobiles, machinery, various metal parts and polyethylene. It is mainly used to heat various automotive rusty bolts, nuts, gears, Pulleys, pulleys, bearings, sensors, etc. There is no open flame, no need to avoid various flammable materials such as plastics; no water cooling, safe operation, simple use and easy to carry.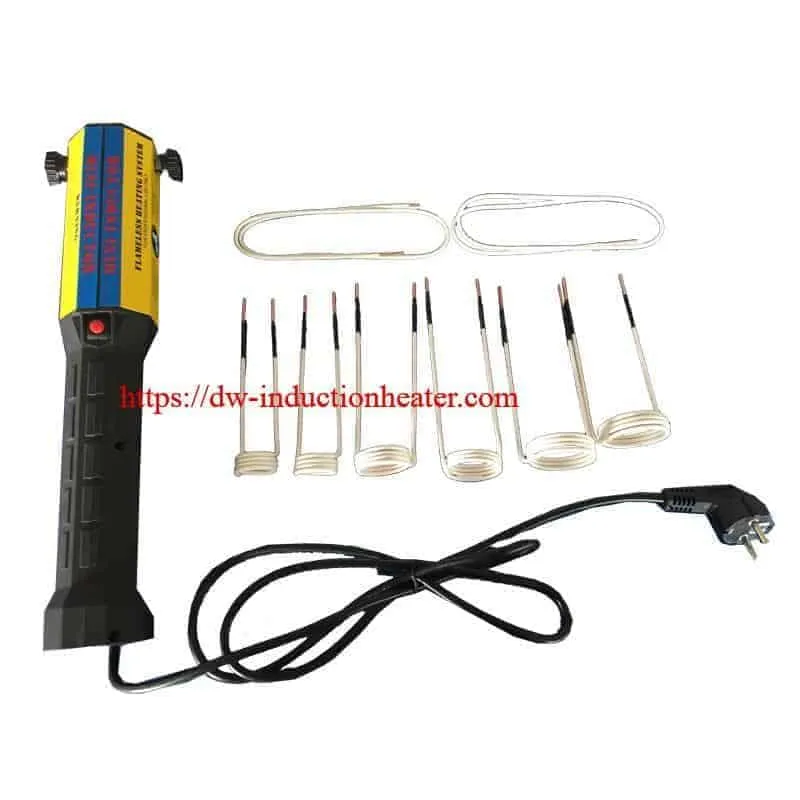 Features:
Stable heating, easy to use outdoors and indoors. No burning, safety protection of other components, improve work efficiency. It does not damage the parts near the heating. It will not damage the surrounding parts through rubber or plastic. No open flame. Principle: The use of metal and non-metal heating in the electromagnetic field can turn a screw into a red induction heating device within 20 seconds. No open flame heating to ensure the safety of your operation. The rubber and adhesive materials can also be heated and peeled off by the instrument accessories. Scope of use: screw removal of power towers, screw removal of high-voltage electrical appliances, sturdy switch of screws, screw removal of transformers, screw removal at various positions, removal of vinyl stripes without solvent or rubber, removal of hoses and AC routing, heating and expanding bearings The thinness of the belt makes it easy to install, rust, and deformed screw removal, and can be used in the disassembly of various industries and equipment.
This machine is not only suitable for car repair shop, 4S shop, motorcycle repair shop, factory production line maintenance, mechanical maintenance, precision instrument equipment maintenance, unit maintenance department, logistics department, hardware store, but also for tool brazing, diamond tool brazing , Heat treatment of small parts, a small amount of precious metal (gold, silver, etc.) smelting, a small amount of stainless steel smelting, etc.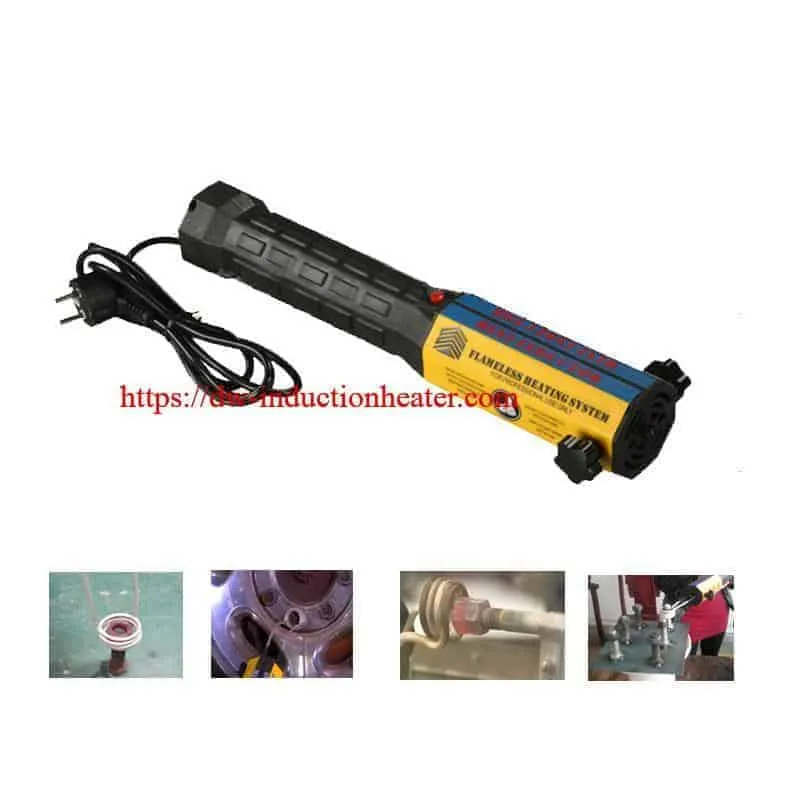 Applications:
Disassembly of various sizes of rusty screw bolts.
Heat treatment of car corrosion bolts, nuts, gears, pulleys, pulleys, bearings.
Heat treatment of hardware tools high frequency quenching machine, such as vise, hammer, pliers, wrench.
Heating and disassembly of various production lines, mechanical equipment, precision instrument parts.
High frequency quenching heat treatment of various power tool gear shafts.
Welding of carbide saw blades with large and small teeth.
Silver frame, parts welding, annealing.
Welding of jewelry clocks.
Electronics industry: extremely fine wires, various electronic components, fine parts, silver and silver soldering.
Mechanical and electrical industry: fine metal joints, silver-copper welded micro motors, shafts and other quenching and tempering.
Wire industry: wire strip induction annealing.
Toy industry: Clockwork thin metal sheet is tempered.
Welding of knives: paper knives and shoe blades are quenched.
Various woodworking tools, such as: axe, planer and other heat treatment
Hydraulic components such as plunger of plunger pump, rotor of rotor pump, reversing shaft on various valves, gear of gear pump and other high-frequency quenching.
Heat treatment of various steam and motorcycle high frequency quenching machines, such as: crankshaft, connecting rod, piston pin, camshaft, valve, various gears in gearbox, various forks, various spline shafts, transmission High frequency induction quenching heat treatment of shafts, various small shaft crank pins, various rocker arms, rocker shafts, etc.        
Precautions:
This product can be heated to 800 degrees instantaneously, no open flame is generated, no water cooling is required, and the operation is convenient.
If it is not intentionally damaged or improperly operated, the product is guaranteed for 1 year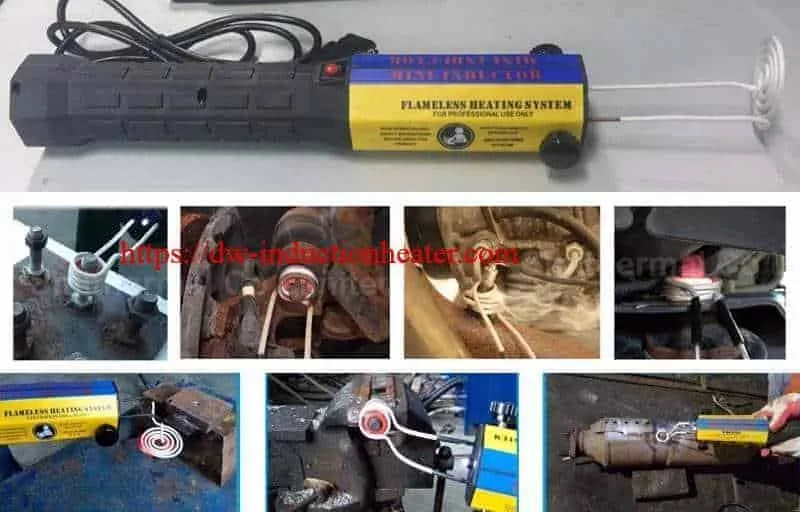 Parameter:
Type
KIA-1KW
Work power
Single phase110v ,50Hz/60Hz

Single phase 220V ,50Hz/ 60Hz

The range of operating voltage
100V-120V

200V-240V

Output power
1KW
Fluctuating frequency
30-100KHZ
Output current
10A
Cooling Way
Air cooling
Temperature protection point
85 ℃
Certification
CE,UL,CCC,Available for COC,POVC
Duty cycle
100%
Weight
3kg
Size
380mm*64mm
The accessories come with Mini Induction heater.
| | |
| --- | --- |
| Dia 30mm Coil | 2 pieces |
| Dia 40mm Coil | 2 pieces |
| Dia 50mm Coil | 2 pieces |
| Length 750mm cable for DIY coil | 2 pieces |
| Coil for Plate heating | 2 pieces |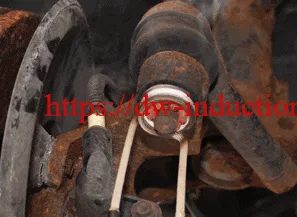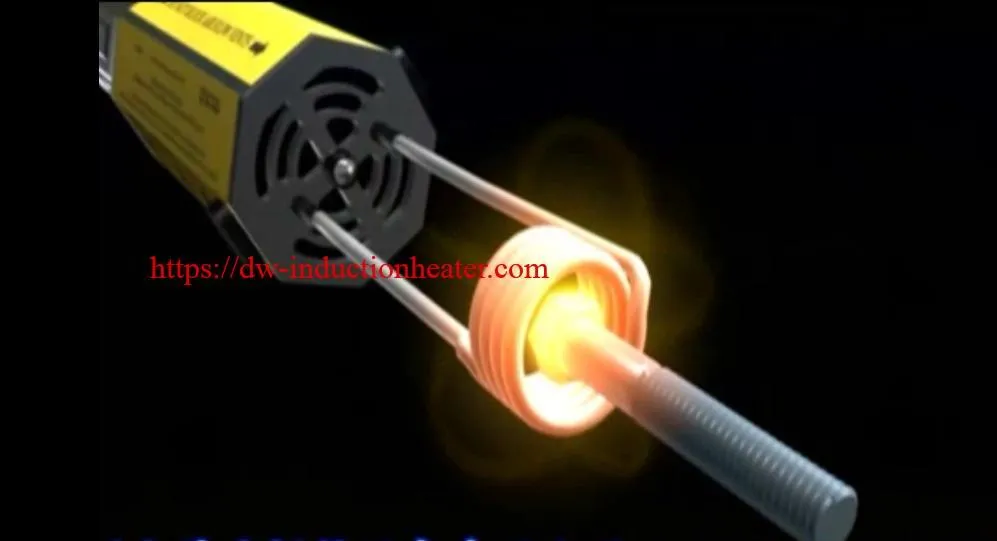 Product Enquiry