Brazing Copper Tubing with Induction
Category: Induction Brazing
Tags: brazing copper, brazing copper pipe, brazing copper tubing, brazing tubing, buy copper brazing heater, Buy induction brazing heater, buy RF copper brazer, induction brazing copper tubing, induction brazing pipe, induction brazing pipes, induction brazing tubing, induction copper brazer price
Description
Objective
Demonstrating induction brazing copper tubing and braze time using the DW-UHF-10 kW system and available split lab coil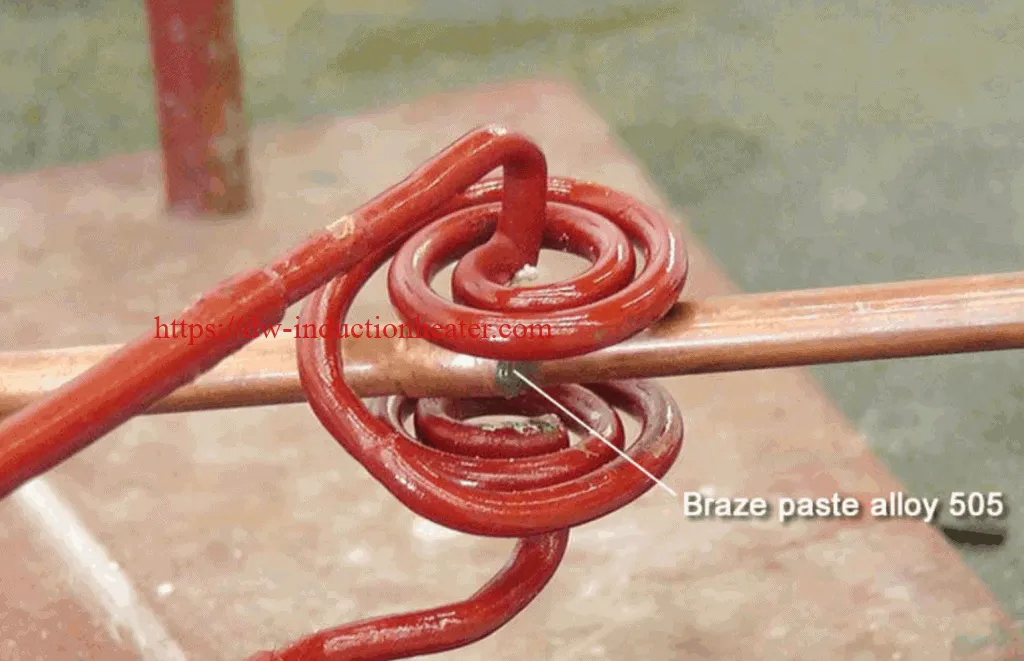 Equipment
DW-UHF-10KW induction brazing machine
Materials
• Copper tubing – Suction Tube
• Braze paste
Key Parameters
Power: 10 kW
Temperature: Approximately 1500° F (815° C)
Time: 5 – 5.2 sec
Process:
As only one assembly was provided for the test, we set up a test load using a heavy wall 5/16" copper tubing set up such as one tube accepted the other at a formed open flange end. Heat time was estimated based on using tempilaque paint to indicate the temperature. The test assembly, (followed by the provided components) were assemble with a coating of 505 alloy braze paste and placed in the lab test coil per the attached photographs) A heat cycle 5 – 5.2 seconds was found to flow the alloy and make the joint.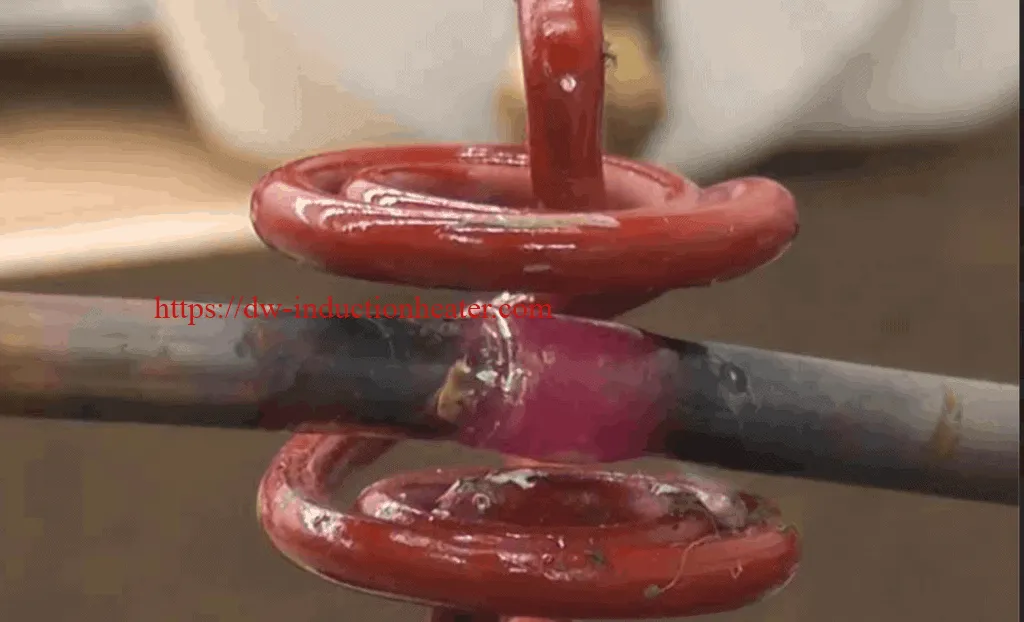 Results/Benefits:

As demonstrated, the DW-UHF model induction brazing system is capable of heating both the largest and smallest tube to tube sections to complete a brazed joint. Heat times using an available test coil are within the production heat time expectations required by Electrolux.
HLQ will require a full assembly for review in order to develop the final coil design that can accommodate all 12 joints indicated on your layout photograph. It is necessary to know and see the clearances between the tube connections to be brazed and the steel compressor section to insure that the steel housing is not affected by the resulting RF field created at the load coil. This final design may require the addition of ferrite materials in the coil that will serve to focus the RF field to the copper leads and not to the steel housing.
Initial tests were completed on the  DW-UHF-10kW utilizing an available lab coil. The production coil will be contained in a none-conductive housing that will permit the operator to use it to locate the coil against the copper leads for accurate and positive heating location for the braze process. The production coil design will incorporate shorter leads than the test coil and be configured such that the heat cycles will be improved (shorter heat times).
Product Enquiry