Full Automatic Induction Forging Rod Furnace
Categories: Induction Forge Furnace, Induction Forging Furnace
Tags: forging bars furnace, forging billets furnace, forging rod furnace, forging rod heater, induction billets heater, induction forge billets, induction forging, induction forging machine, induction forging rod, induction forging system
Description
Induction Forging Rod Bar Furnace With Full Automatic Feeder System
Main parts:
M.F Induction Heating Generator (power supply).
Compensation Capacitor unit.
Heating coil and accessories
Full-auto Feeder System
Stand or working table.
Model
DW-MF-45KW
DW-MF-70KW
DW-MF-90KW
DW-MF-110KW
DW-MF-160KW
Applications
Rod about
φ15-30mm
Rod about φ15-50mm
Rod about φ15-80mm
Rod about φ15-80mm
Input power max
45KW
70KW
90KW
110KW
160KW
Output power max
45KVA
70KVA
90KVA
110KVA
160KVA
Input Voltage desire
3phases, 380V±10% 50 or 60HZ
Oscillate frequency
1KHz-20KHz,according to the application ,normal about  4KHZ、8KHZ、11KHZ、15KHZ、20KHZ
Duty cycle
100%,24hours work
Main characteristics: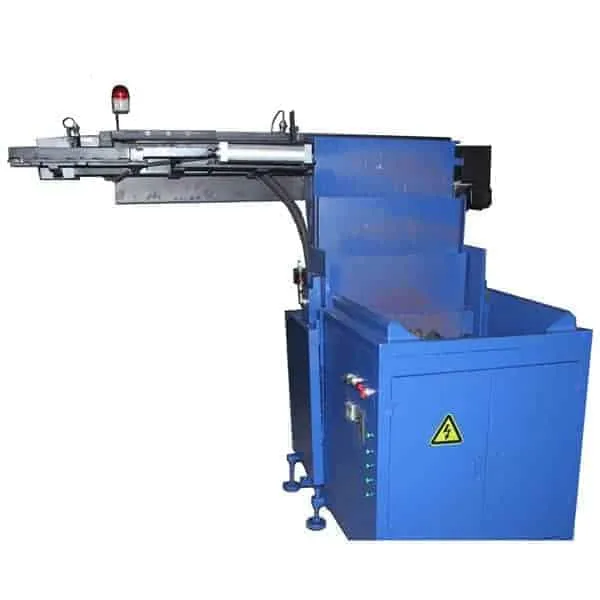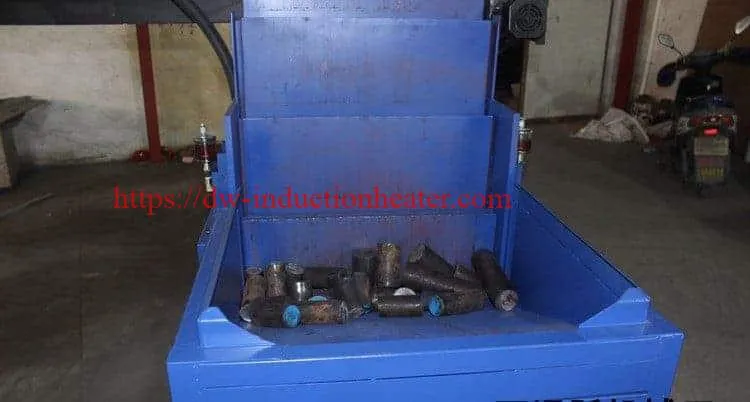 Suitable for rod heating of steel,cooper,bronze and aluminum.
Portable and light weight, easily installed beside any pressing equipment.
Installation and operation can be very easily to use.
The rod can be rapidly heated to forging temperature to reduce the oxidation of the rod furnace and to raise  the quality of the parts.
With a very large range of frequency adaptable the rod larger than 15mm can be heated.more rapidly and  more evenly.
Designed to work continuously everyday.
Pneumatic rod feeding.
High efficiency,saving energy and cost.
Easy to change heating coil to heat rods of different size.
No preheating required just start the machine and can heat the components to a temperature of 1350 Degree Centigrade.
Full auto feeder system for rod bars.
Product Enquiry