High Frequency Induction Brazing T Shaped Copper Tubing Assemblies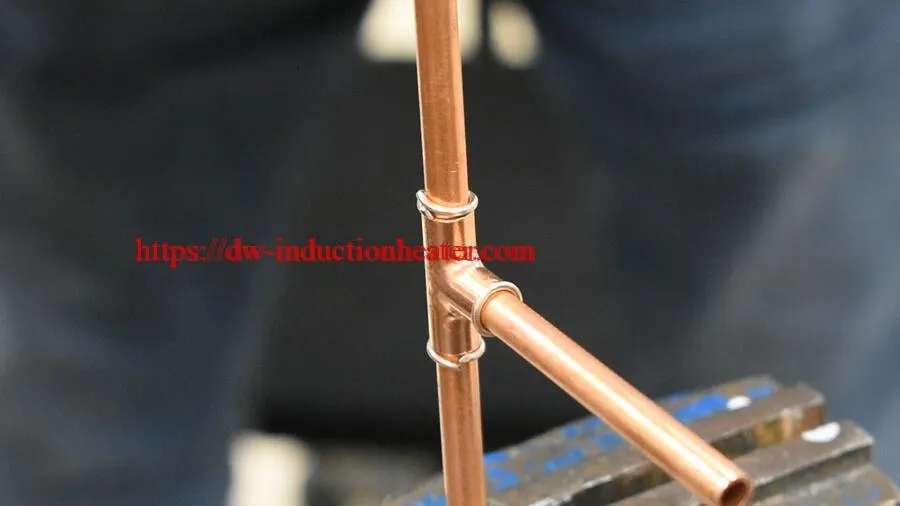 Objective:
Test 1 – Induction brazing T-shaped copper tubing assemblies – 3 joints simultaneously
Test 2 – Induction brazing copper tubing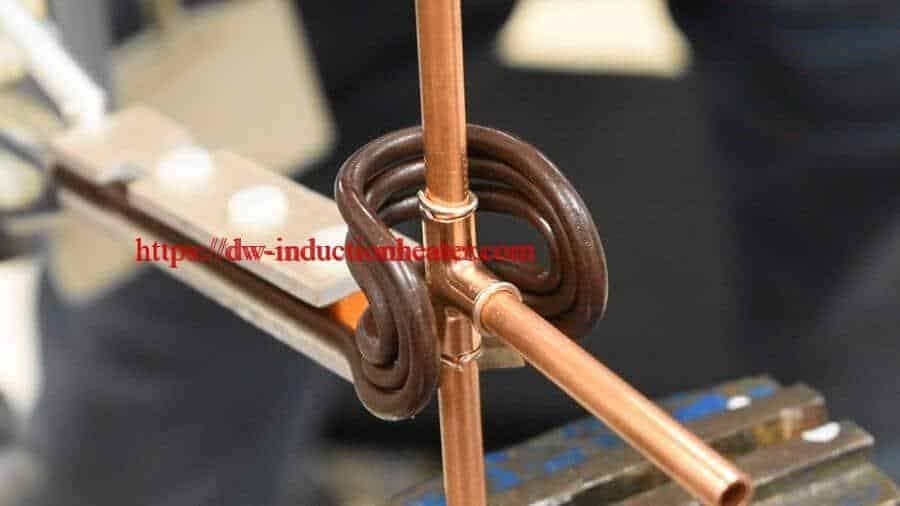 Industry: HVAC
Materials: Copper tubers  6, 8, 10, 12 mm ( 015⁄64, 05⁄16, 025⁄64, 015⁄32inch. ); thickness: 1 mm ( 03⁄64 inch.)
Alloy: Cu-P-Ag rings
TIP: The use of alloy rings is highly recommended with a hand-held brazing gun.
Equipment: DW-UHF-20kw induction brazing machine
Power:
Test 1 ( 7-8kW )
Test 2 ( 6.5-9.2kW )
Time: 8 secs.
Coil: Regular induction heating coil. Custom coil design is possible upon request.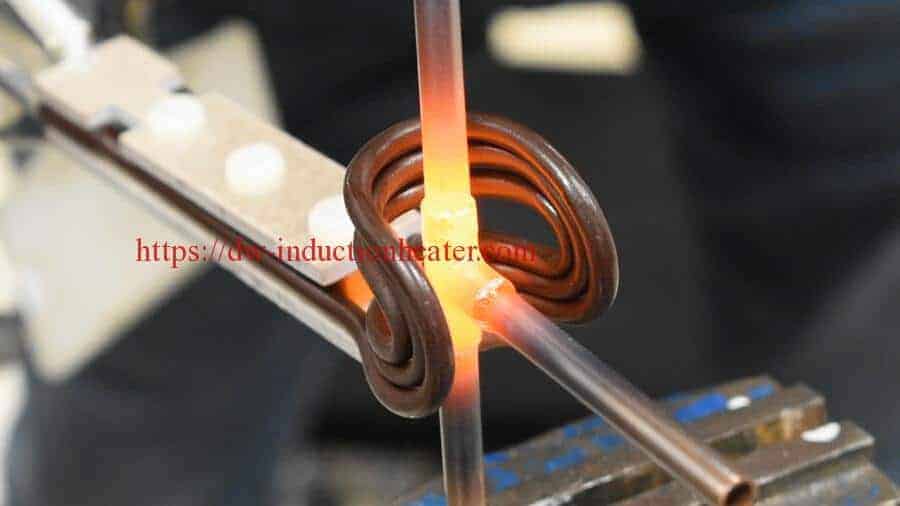 The Process:
We successfully carried out two induction brazing tests with several copper assemblies.  First, Cu-P-Ag alloy rings were placed around the thinner of the copper tubings. No additional flux was needed.  The pipes were then carefully aligned. The process of induction brazing was initiated. Once the induction brazing was complete, the two samples were submerged in cold water in order to be cooled instantly. The excessive amount of flux can be furtherly cleaned.