MF Small Induction Melting Gold Furnace
Description
Mini,Small medium frequency induction melting gold furnace for Melting gold & silver 
Description:
Use famous brand INFINEON IGBT controller, has a stronger and more Steady out put power.
With various protection as over voltage protection , over current protection , in sufficient water protection , over heating protection . Safe and Reliable.
Quick temprising, electricity saving, low melting cost with high cost efficiency.
Desktop design , compact small size, light weight, easy operation , simple  and convenient maintenance.
100% full load , 24 hours continuous working. .
This furnace adopts big power medium frequency induction melting way, fast heating speed , electromagnetic stirring funciton to get liquid metal with more even temperature and composition.
| | |
| --- | --- |
| MODEL | M.MF.ML001 |
| INPUT POWER | 220V/50-60Hz SINGLE PHASE |
| OUT PUT POWER | AROUND 3KW |
| SUITABLE METALES | GOLD, SILVER, BRASS ETC |
| MELTING CAPACITY | 1-2 KG GOLD |
| MAX TEMPERATURE | 1450 CENTIGRADE |
| MELTING TIME | 3-5 MINS |
| WATER COOLING | RUNNING WATER OR CHILLING WATTER |
| OUTLINE SIZE | 580*300*330MM |
| NET WEIGHT | 28KG |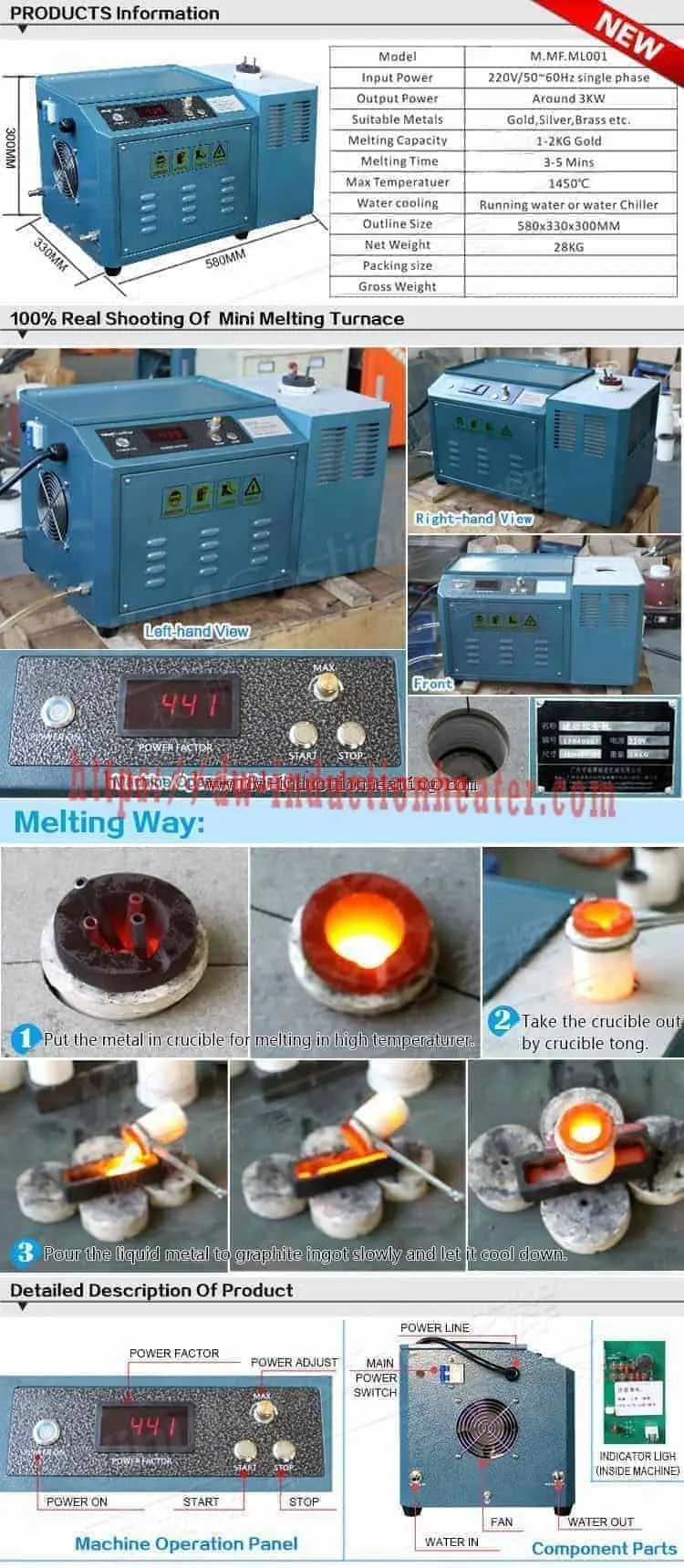 Product Enquiry