Induction heating thermal conductive oil boiler
Categories: electromagnetic induction heater, Induction Heating, Induction heating boiler
Tags: buy induction oil boiler, induction boiler, induction fluid boiler, induction heat conductive oil generator, induction heat oil boiler, induction heat transfer oil boiler, Induction heating thermal conductive oil boiler, induction oil boiler, induction oil boiler price, induction oil heating boiler, induction thermal conductive oil boiler
Description
Electromagnetic Induction heating thermal conductive oil boiler–Induction Fluid Boiler–Induction Fluid Heating Generator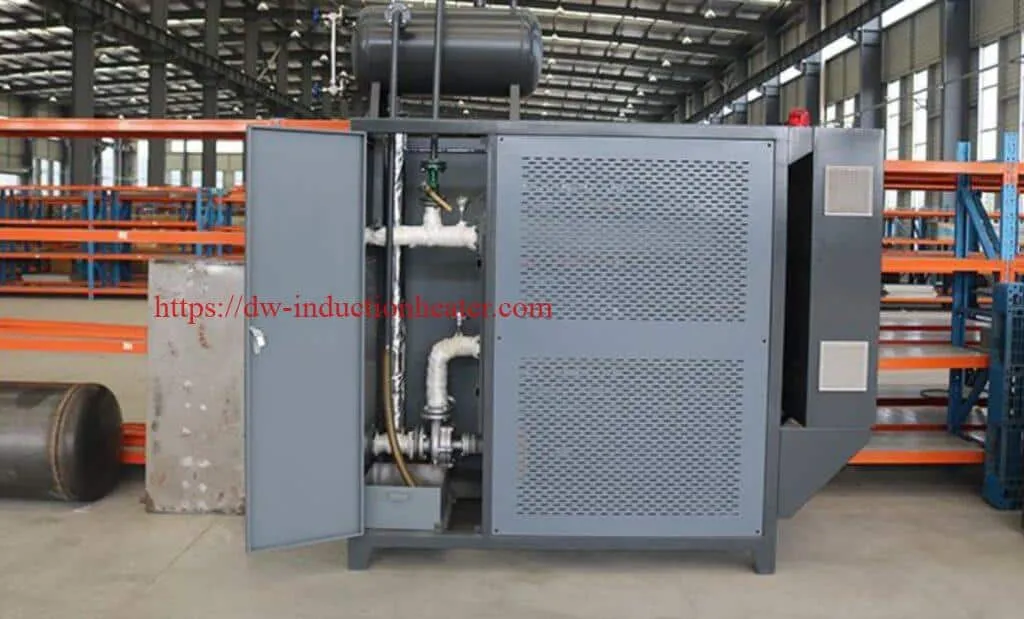 Product Description
Induction heating thermal conductive oil boiler is a new type of electromagnetic induction heating equipment that is safe, energy-saving, low-pressure and capable of providing high-temperature heat energy. It uses electromagnetic induction as heat source, heat thermal conductive oil as heat carrier, and uses hot-oil pump to transport the heated thermal conductive oil liquid to the equipment that needs to be heated. The heat source and the equipment form a circulating heat loop to achieve strong continuous transfer of heat energy, and so on and on again to meet the technological requirements of heating. It has industrial special heating equipment with simple operation, no pollution and small footprint.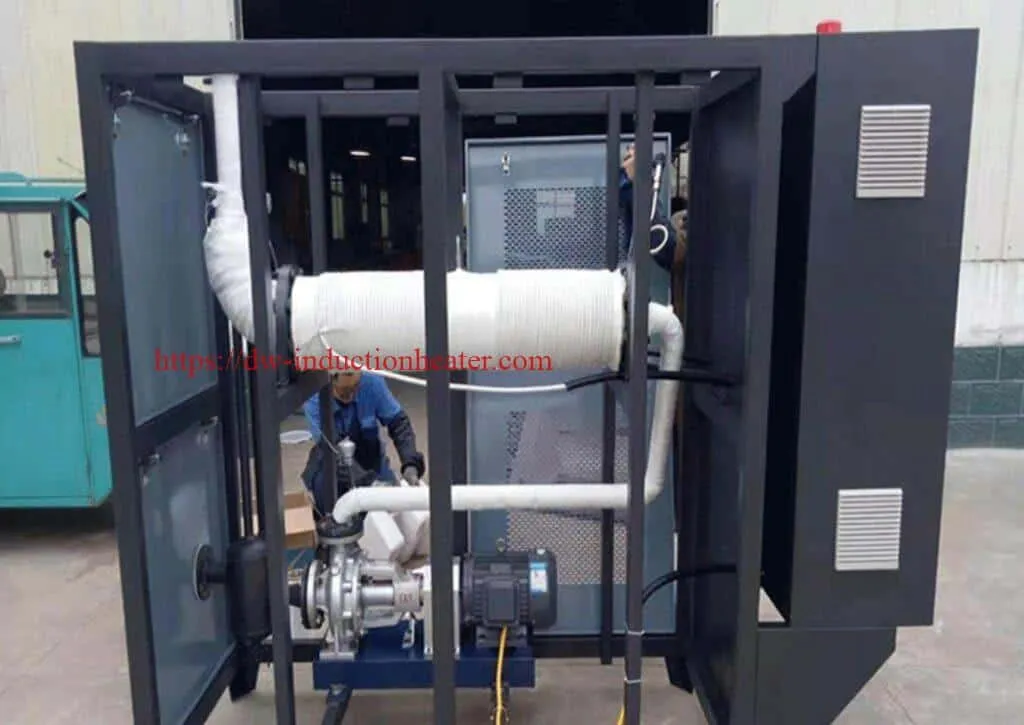 Technical Parameter
Induction heating thermal conductive oil boiler
Model Specifications
DWOB-80
DWOB-100
DWOB-150
DWOB-300
DWOB-600
Design pressure (MPa)
0.5
0.5
0.5
0.5
0.5
Working pressure (MPa)
0.4
0.4
0.4
0.4
0.4
Rated power (KW)
80
100
150
300
600
Rated current (A)
120
150
225
450
900
Rated voltage (V)
380
380
380
380
380
Precision
±1°C
Temperature range (℃)
0-350
0-350
0-350
0-350
0-350
Thermal efficiency
98%
98%
98%
98%
98%
Pump head
25/38
25/40
25/40
50/50
55/30
Pump flow
40
40
40
50/60
100
Motor Power
5.5
5.5/7.5
20
21
22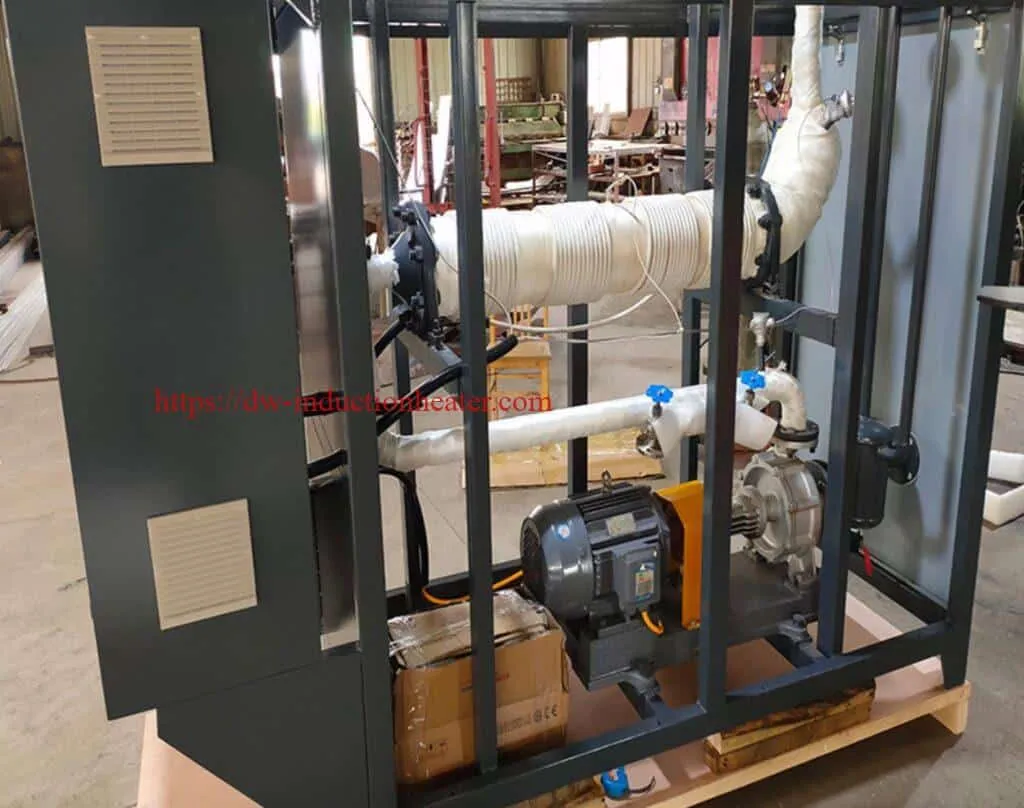 Performance advantage: Induction heating thermal conductive oil boiler
1. Green and environmental protection: Compared with traditional boilers, it does not burn and emits no pollutants during heating. It is fully in line with the national long-term plan for pollution control, green environmental protection and low-carbon life.
2. Energy saving. Compared with the electric heating tube boiler, the electromagnetic induction boiler can save 20% to 30% of the energy. It uses the eddy current phenomenon of high frequency electromagnetic to directly heat the boiler furnace body. Its magnetic resistance is small and the thermal efficiency is high, which can reach more than 95%.
3. Long service life. Its service life is three to four times that of coal-fired and gas-fired boilers. Traditional boilers continue to corrode the furnace body due to the high temperature generated by combustion, and the furnace will be damaged over time. The electromagnetic boiler uses the principle of high-frequency electromagnetic heating, no name fire, no combustion.
4. High degree of automation: Adopt programmable automation control PLC technology, MCU single chip technology, touch screen and film technology. The ease of these technologies enables the remote control of the electromagnetic induction oil boiler without manual duty.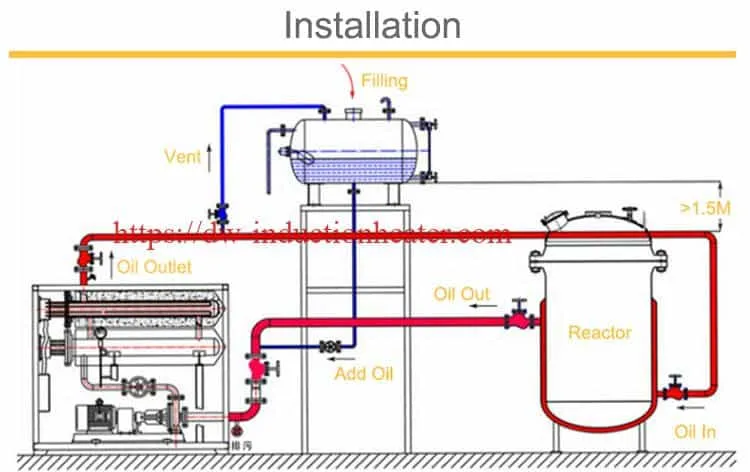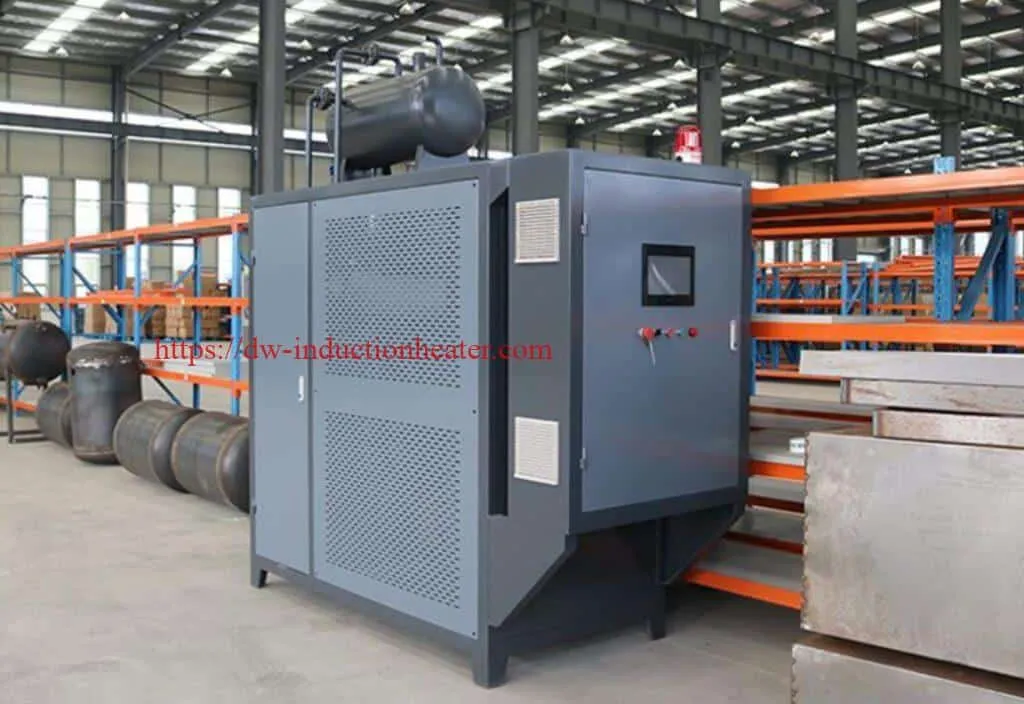 Features
The electricmagnetic induction thermal conductive oil boiler has the characteristics of compact structure, small size, light weight, easy installation and operation, fast heating and no environmental pollution, etc. The computer automatically controls the temperature and can obtain a higher working temperature at a lower working pressure.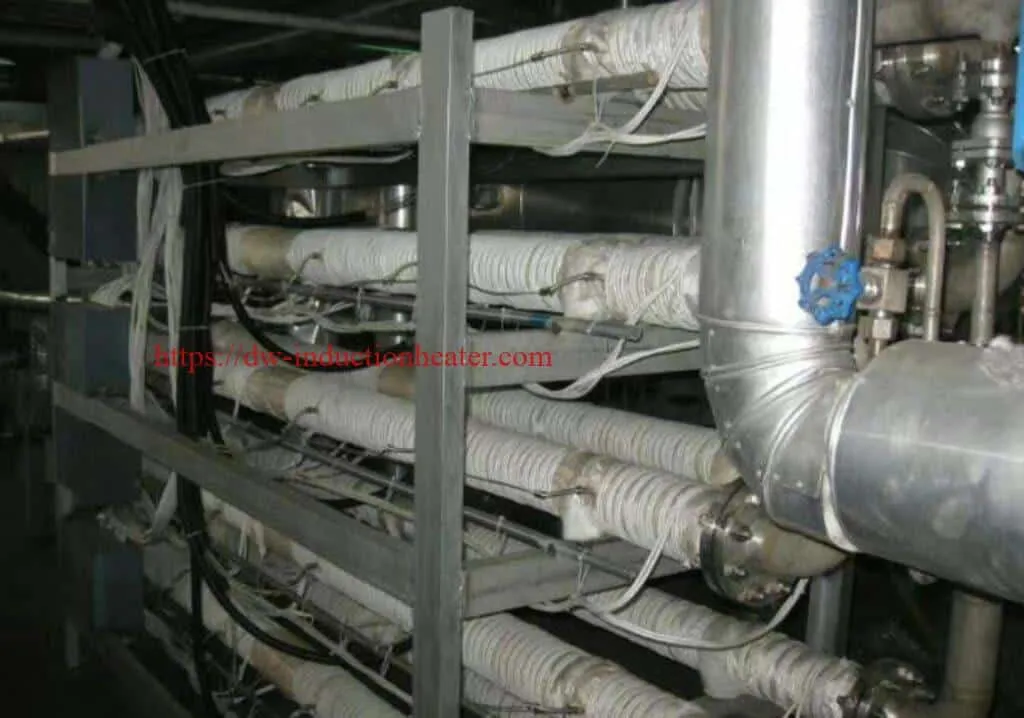 Product Enquiry