Induction heating medical and dental applications-induction heating systems for medical and dental industry
Induction heating is widely used within the medical and dental industries. Manufacturers of medical equipment benefit from induction heating technology. It provides clean, concise, repeatability, and is environmentally safe due to no open flame or toxic emissions. It is used in small laboratories as well as large production facilities.
In recent years more and more medical research institutions are using induction heating for nanoparticle and electromagnetic hyperthermia treatment research. HLQ DW-UHF induction heating equipment is designed specifically with this application in mind. HLQ induction heating systems are used in many Universities and Research facilities around the world.
How Induction Heating is used in the Medical & Dental Industries?
Nanoparticle and hyperthermia treatment research and testing
Induction casting of dentures and medical implants
Catheter tipping to form the tips of medical catheters
Sterilizing of connections in pharmaceutical or biomedical manufacturing
Heat treatment of memory alloys for medical applications
Needle and surgical instruments heat treating and heat staking
Medication or blood plasma heating for IV devices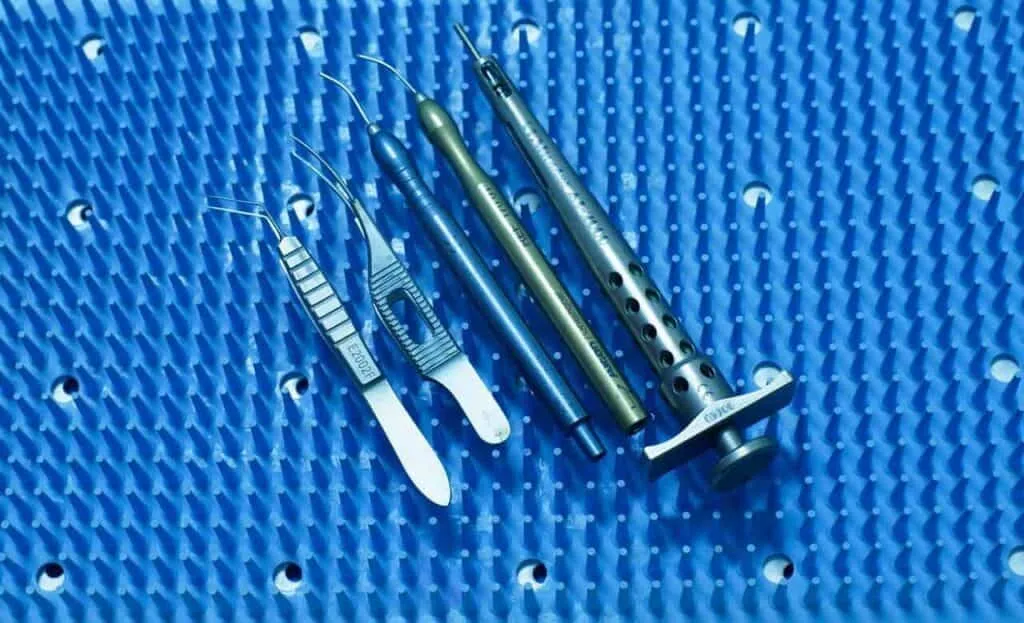 Induction Heating systems are used in many processes within the Medical industries. The type of Induction heating applications you will find are catheter tip forming, dental drill bit brazing, plastic to metal bonding and many more.
There are many benefits to using Induction Heating within the Medical industry. The benefits are a very clean non contact heating process which is energy efficient and an extremely reputable heating process. Induction heating is a very fast way of heating your components in a consolable way. This will help improve your production throughput and improve Quality.
Induction coil solutions has many years of knowledge within the Medical industry supporting customers with new development work and helping with new coil designs for the new components. Induction coil Solutions has also helped many blue-chip companies with keeping they're production lines running either with new replacement Induction Heating coils, or repaired Induction Heating Coils.
Medical and Dental Device Manufacturing Solutions
In today's increasingly competitive global economy, medical device manufacturing companies are continually seeking ways to drive down production costs and accelerate time-to market. At the same time, improved product quality and manufacturing consistency are absolutely essential; there can be no shortcuts when a patient's life and well-being are at stake.
Medical device manufacturers turn to advanced induction heating technology to help meet their production, cost and quality goals. Induction heating is a quick, clean, non-contact method of inducing heat for a wide variety of metal joining and heat treating applications . When compared to convection, radiant, open flame or other heating methods, induction heating offers substantial advantages.
Increased consistency with solid state temperature control & closed loop monitoring systems
Maximized productivity with in-cell operation; no soaking time or lengthy cool down cycles
Improved quality with minimized product warpage, distortion and reject rates
Extended fixture life with site-specific heat without heating any surrounding parts
Environmentally sound without flame, smoke, waste heat, noxious emissions or loud noise
Reduced energy consumption with up to 80% energy efficient operation
Among the many medical device manufacturing applications for induction heating:
Annealing Incoloy Tubing In A Protective Atmosphere 
With a 20kW power supply, induction heating can be used to heat steel tubing to 2000°F for annealing at a rate of 1.4 inches per second.
Brazing Steel Orthodontic Parts 
For this application we utilized an inert atmosphere to braze batches of orthodontic parts at 1300°F within 1 second
Heat Setting Nitinol Medical Subtends 
Induction heating was used to heat set medical stents on a mandrel to set proper size in two minutes at 510°C
Brazing Three Joint Areas On A Dental Prophy Jet  
With the right induction heating coil design, it is possible to braze three joints at once. In ten seconds, three joints on a dental prophy jet assembly were heated to 1400°F for brazing with improved yield consistency and reduced cycle time.
Heat Staking A Threaded Brass Electrical Connector Into A Plastic Shell  
Consistent, repeatable results were achieved at 500°F with a 10 second heat cycle. The electrical connector was firmly bonded to the plastic shell without any flashing or discoloration.